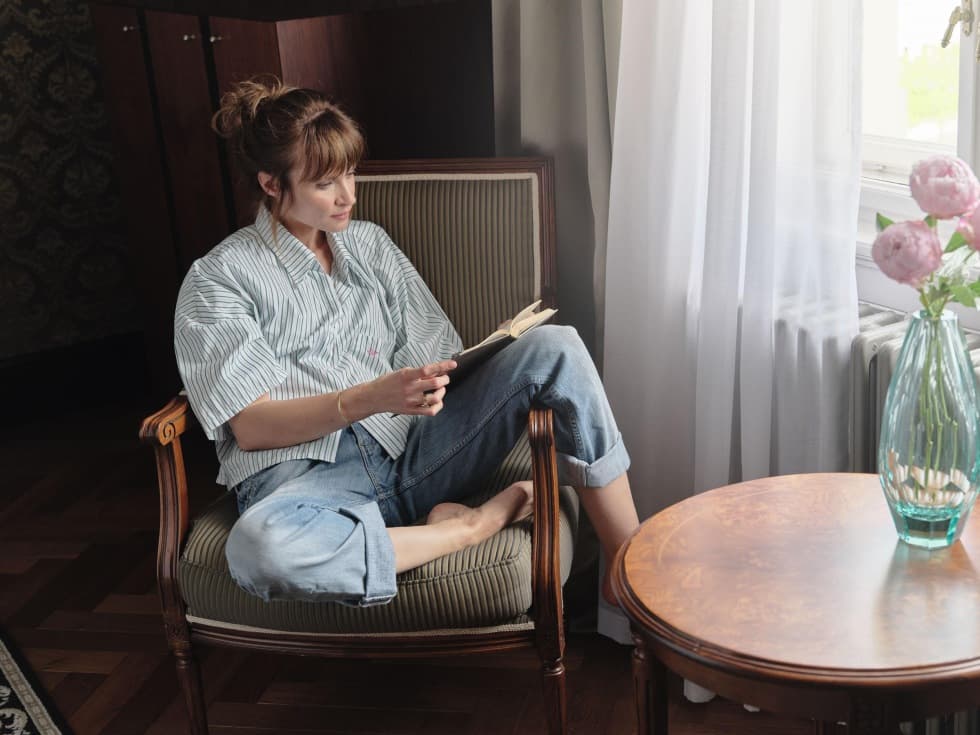 Active architects on vacation
Together with her husband Jaromír, Naďa forms the architectural studio Pizingers Morix. And while they
could spend all days and nights designing, this time they finish work a little earlier. It is Monday, they
have packed and are leaving Prague around three in the afternoon.
The journey, which is accompanied by the parakeet Freddy, goes quickly. Naďa and Jaromír reach the
hotel room in Karlovy Vary before dinner. They don't bother with unpacking. "When we're on vacation, it
looks a bit like an atomic bomb. And it stays like that the entire stay," Naďa laughs.
Yes to rest, but no slacking
Favorite travel activity? For Naďa, it is clearly wandering around the city and visiting local businesses.
Therefore, on Tuesday after breakfast, Naďa and Jaromír set off to the center of Karlovy Vary to explore the famous spa cafes, restaurants and bistros.

They stop at Café KAVA, where they order homemade lemonade. After a few meters, they stop at the
Krcálek Espresso Bar. They have a small coffee, and a small quark cake must not be missing for take
away. And lunch? They have it in a nearby pizzeria.
Seeing the architecture in Karlovy Vary
Today, Naďa and Jaromír have one more goal in addition to cafes and other gastronomy businesses: architecture. The first steps of the married couple therefore lead to the Thermal Hotel. "We like walks
with a strong visual impression," explains Naďa.
A walk in the vicinity of Thermal Hotel leads the husband and wife to the Three Crosses viewpoint, from where there is a beautiful view of the city. Then all they have to do is to run down past the little-known statue of a cat, the Hot spring, which is the largest thermal spring in Karlovy Vary, and the municipal theater. The couple is back at the Grandhotel Pupp. They will spend the rest of Wednesday here.