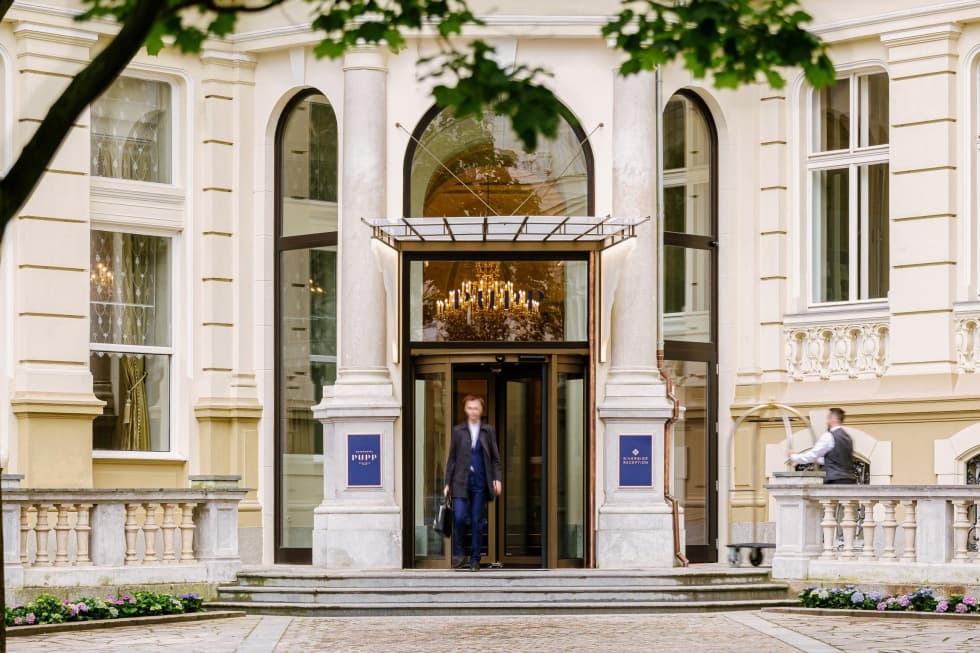 Tradition since 1701
An iconic hotel that has always been synonymous of hospitality, first-class service and entertainment. The architectural jewel of Karlovy Vary with a unique genius loci. A place where history was written. This is the Grandhotel Pupp.

Hotel services
In addition to accommodation, the hotel offers a spa with a pool, several restaurants serving meals from fresh local ingredients, and concierge services. He is here so that you can enjoy your stay in Karlovy Vary as much as possible: he will give you tips for trips, arrange tickets to monuments or cultural events and will meet all your wishes.
16. 2. - 17. 2. 2024 Pupp Michelin Night - in preparation

16. 3. 2024 The Sound of Hollywood - in preparation

13. 4. 2024 Pupp Violoncello Night - in preparation

3. 5. - 4. 5. 2024 PUPP-UP Food Fest - in preparation

13. 7. - 29. 8. 2024 Pupp Cinema - in preparation

31. 8. - 1. 9. 2024 PUPP-UP Wine Fest - in preparation

26. 10. 2024 Pupp Balet Night - in preparation