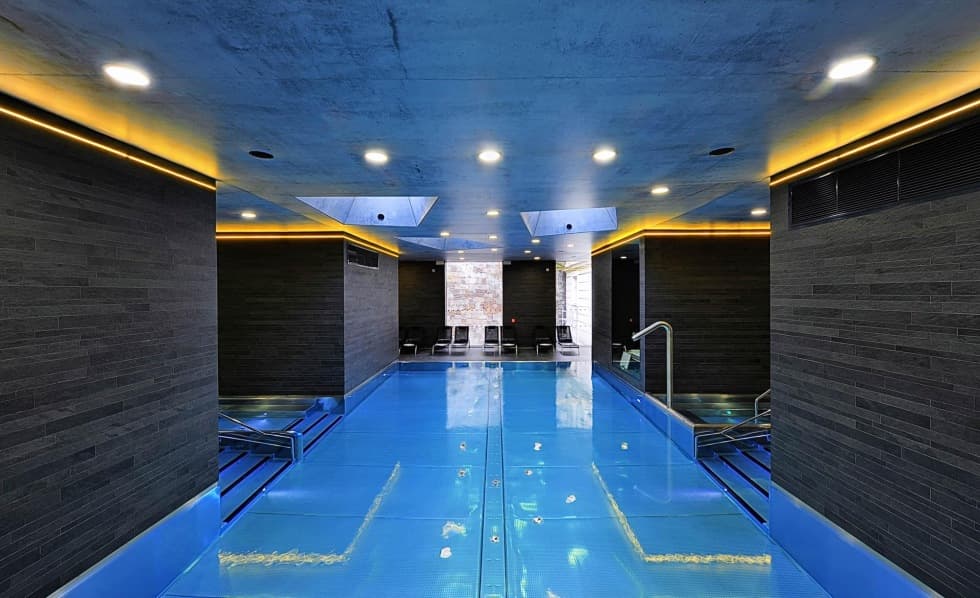 Perfect relaxation for body
and mind
The spacious and well-equipped spa of the Grandhotel Pupp represents a modern concept of the spa tradition of Karlovy Vary. The large swimming pool with a swimming jet, whirlpools and sauna area are complemented by a fitness center with a cardio zone. For relaxation in complete privacy there is a private spa suite. The offer is complemented by relaxing Ayurvedic massages.
The spa is for hotel guests only. The only exception is Ayurvedic massages, which are also open to the public.
Opening hours
Reception: 9.00 – 21.00
Swimming pool: 7.00 – 21.00
Sauna and Steam room: 8.00 – 21.00
Fitness Center: ​​​​​7.00 – 21.00
Procedures: 9.00 – 21.00
For children under the age of 12, access to the spa is only permitted until 18.00.
Access to the sauna section is permitted for persons over 16 years of age.