KAROLÍNA AT THE GRANDHOTEL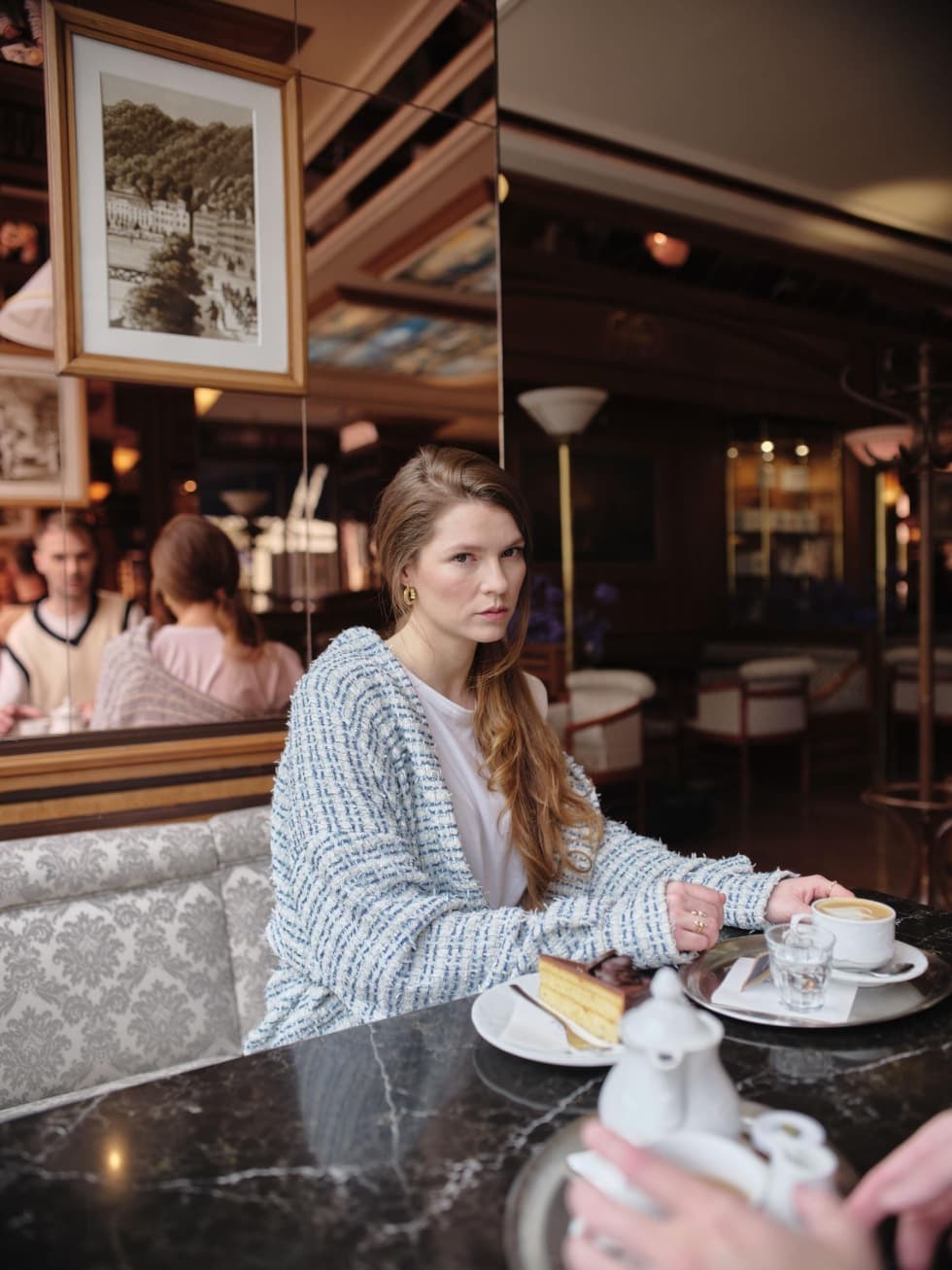 The goal of the trip: learn to rest
Karolína, a curator and gallerist from Prague, is going to Karlovy Vary on Thursday together with her
friend Filip for a long weekend. In addition to the suitcases, Gandalf, a cute maltipoo, which Karolína
takes care of for her friends, is also traveling with her in the car. He is welcomed at Pupp as warmly as
she is.
She heads to the spa immediately upon arrival. But she doesn't want to relax. She swims. It is one of her
favorite sports activities. While tackling the pools, she manages to admire the local design, which reminds
her of the work of the renowned Swiss architect Peter Zumthor. "He has designed many beautiful spas
around the world," she describes.
Art on every corner
After the massage, she leaves Filip with Gandalf, called Gandi for short, at the hotel and goes to town. On
the way, she does not miss her favorite baroque church of St. Mary Magdalene. It never ceases to
fascinate her that the Mlýnská colonnade was designed by the architect of the National Theater Zítek,
while the author duo Fellner and Helmer, to whom Prague owes the building of the State Opera House,
built the local municipal theater. Thanks to its rich history, Karlovy Vary is an open-air art exhibition.
In the evening, she meets Filip again. Today, however, they are changing Malá dvorana for the legendary Becher's Bar. Vítězslav Cirok, one of the best bartenders in the world, is in charge here. He is proud, for example, of winning the prestigious Diageo Reserve World Class bar-tending competition.
The two friends are having dinner in a pleasantly darkened bar. The conversation flows pleasantly. And that's also thanks to the local cocktails. From the menu inspired by natural elements, Karolína chooses the Steam drink. But she will try more of them this evening. After all, it is only a few steps away from the room...