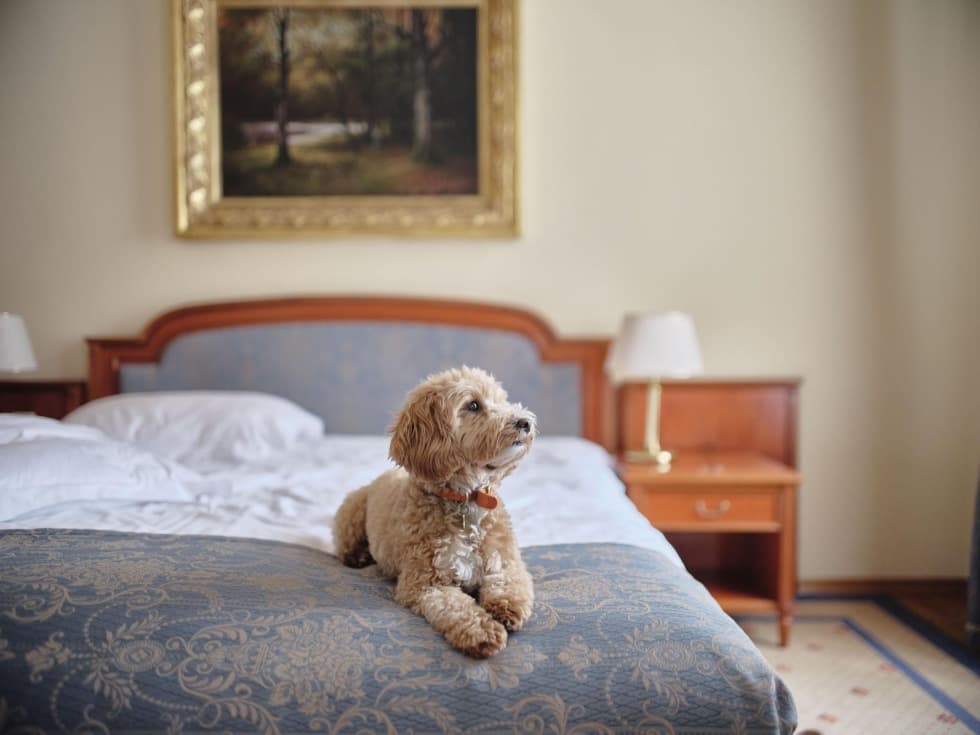 Room? Only with a view of the promenade
At first glance, Gandi looks like the perfect plush toy. But he is a very lively maltipoo, which, thanks to
his owners, often finds himself in beautiful places. This time, however, he is traveling with substitute
mistresses, Karolína and Filip. They look after him and took him with them to Pupp, where pets are
welcomed as warmly as two-legged guests.