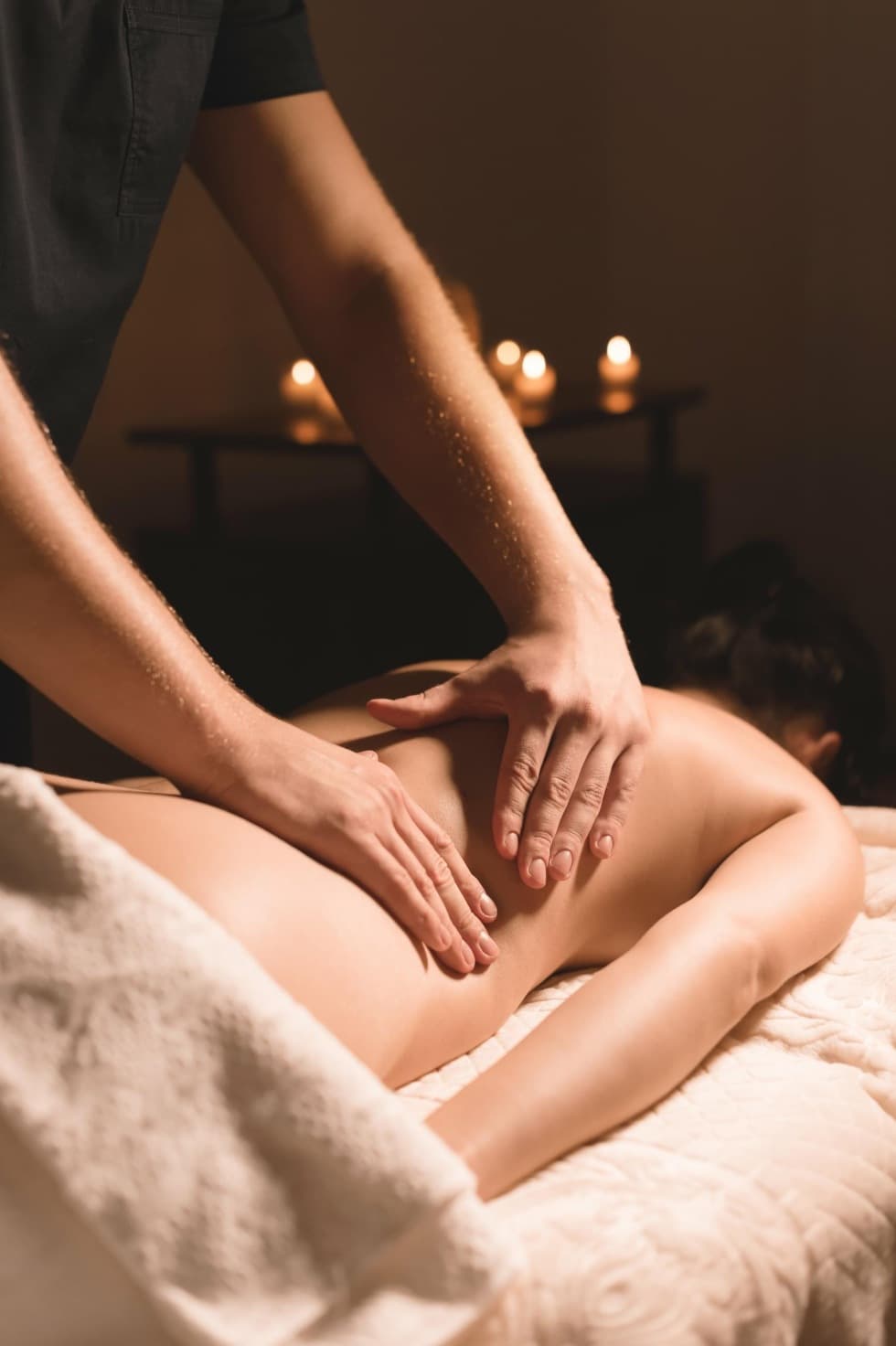 An experience for all senses
Harmony, relaxed body and calm mind. Perceptively performed massage, the intensity of which you choose yourself, removes tension and muscle pain, relieves stress and mental discomfort and contributes to the overall regeneration of the body. It also stimulates the senses through essential oils, hot stones and the power of touch. Pregnant women and children from the age of 5 can also enjoy a special massage with us.
Tension Relief CBD Massage 60 or 90 minutes
Enjoy a full body massage with anti-inflammatory oil containing cannabidiol. Combination of pain-relieving oil, warm stones placed along the spine and skilled massage techniques contribute to a holistic way of healing the body and mind.
Classical Swedish Massage 45, 60 or 90 minutes
This body massage releases stiff, tight and aching muscles and creates a calming and balancing effect on the nervous system. Therapist uses long, flowing strokes with the help of the elbows and forearms. Choose the most comfortable pressure for yourself from light, medium to deep.
Volcanic Hot Stone Massage 60 or 90 minutes
Volcanic Hot Stone Massage relieves muscle tension with the help of essential oils and the power of touch, together with the energy of the earth. Soothing heat of the warm stones helps to relax the muscles and has a comforting effect on your emotions.
Aromatherapy Massage 60 or 90 minut
Disconnect from the world and unwind your mind with this relaxing light to medium pressure massage. The treatment is uniquely tailored to suit your needs from uplifting, antioxidant and tension releasing effects to a relaxed mind and peaceful sleep enabling impacts. Traditional strokes and age-old techniques are combined with modern views and innovative moves in this multi-sensory care.
Manual Lymph Drainage 60 or 90 minut
Manual Lymph Drainage uses light pressure and slow movements to boost the lymphatic system circulation, improves elimination of body toxins and reduces water retention.
Mom-to-be Massage 60 minutes
This full body massage with mild pressure helps to reduce body aches, releases stress and eases muscle tension. A special oil hydrates and nourishes the skin. The therapy is suitable for ladies in their second and third trimester of pregnancy.
Reflexology Foot Massage 45 minutes
Relax your tired feet and restore the natural energy levels. This therapy uses gentle to firm pressure on different pressure points of your feet. It is an ideal treatment after long walks, all day on high heels or intensive sport.
Kids & Teens Massage 30 or 60 minutes
Touch is the first sense which develops in humans and it is essential for our health and well-being. Pamper your child with a relaxing massage to support the immune system, quality of sleep and skin hydration and nutrition. This therapy, suitable for children from 5 years of age, also helps to get energy into balance and stimulates the nervous system.