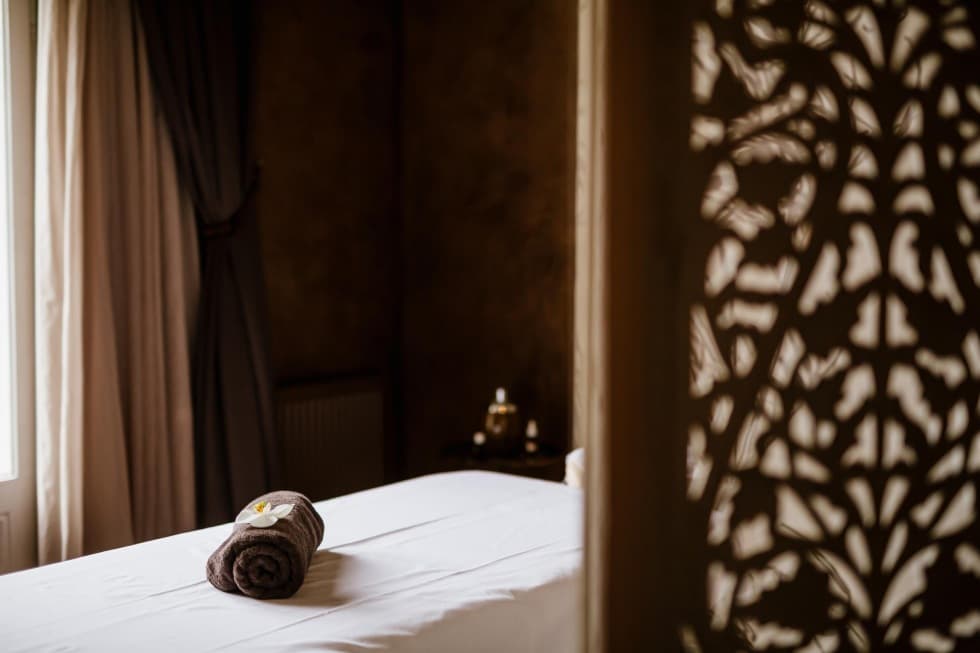 Discover the power of Karlovy Vary nature
When the effects of herbs are combined with traditional spa methods, the result is a comprehensive experience that will delight the body and calm the mind. Relax in the herbal bath created by the wife of the hotel's founder, Franziska Pupp, enjoy the private spa with hot tub and Finnish herbal sauna, or try the holistic CBD ritual. You will feel reborn.
Herbal Bath by Franziska Pupp 20 minutes
Franziska Pupp was an aficionado of nature. She recognized the power of herbs and the healing energy of water. Enjoy the bath with the mixture of essential oils which was created specifically for Mrs. Pupp by her personal healer.
Private Spa Suite for two persons 60 minutes
Unwind your mind in a discreet environment. The cozy private spa suite features a spacious hot tub, a herbal sauna and lounge beds for intense relaxation. Delicious refreshments will elevate your experience and make it memorable.
CBD Body and Soul Ritual 90 minutes
Experience holistic treatment with the local Czech brand Cannor, which focuses on production of CBD body and face care. This full body therapy provides anti-inflammation and pain relieving effects while allowing you to reach a deeper level of mind and body relaxation. First, a mineral bath enriched with hand-picked herbs will strengthen your body, relax the mind and contribute to a deep detoxification of the body. The bath is followed by warming the back with hot stones and a full-body massage with hemp oil, which relieves pain and relieves muscle tension. Cannabidiol oil is hypoallergenic, so it is also suitable for very sensitive skin.