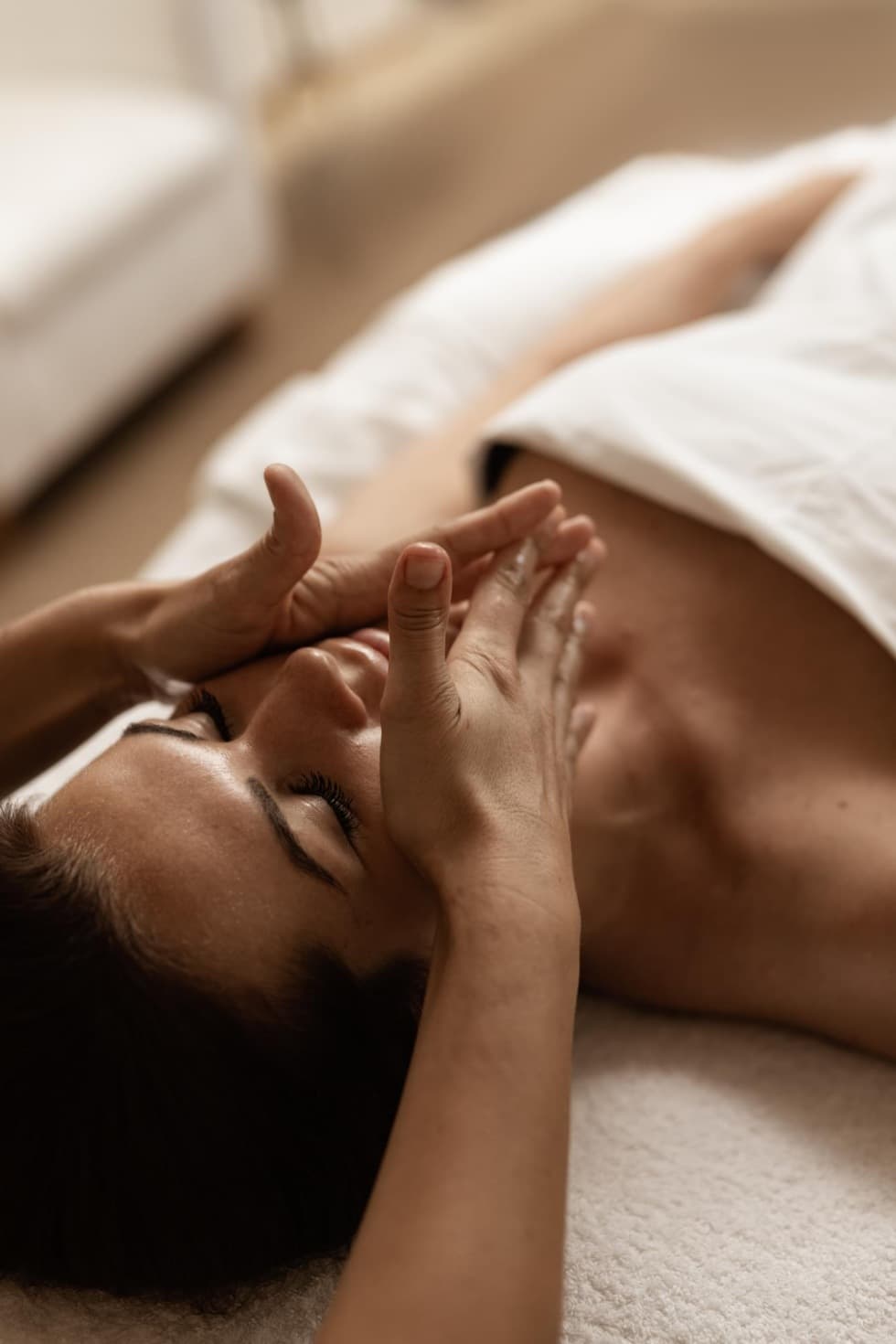 For glowing skin
During skin rituals, we use natural ingredients - 24 carat gold, sea minerals or plant serums, which we will create tailor-made for you. Whether you spoil your skin with a firming and rejuvenating treatment or a deep cleansing that gets rid of toxins and signs of stress, you are sure to shine.
Ultimate Firming & Lifting Gold Facial 90 minutes
High-touch innovative face care with an advanced-technology for anti-aging. This firming & lifting treatment uses the light reflecting properties of 24k gold and plumping effects of hyaluronic acid. It reduces size and depth of wrinkles, refines the pores and increases collagen synthesis to improve skin texture, firmness and elasticity. At the same time the treatment enhances blood circulation, hydrates the skin and maintains its moisture level. The small particles of gold get absorbed into the skin providing a rich glow. This makes the skin healthy, fresh and radiant.
Precious Pearl Radiance 90 minutes
You will appreciate the refined and glowing complexion after the fast-acting treatment, which brightens and smooths your skin. An instant pick-me-up for skin that is dull or devitalized will have you feeling radiant in no time. Cryotherapy techniques have long been shown to be a beneficial way to reduce puffiness, calm irritated skin, boost skin firmness and vitality.
Marine Mineral Purifier 75 minutes
The natural healing power of marine minerals in this treatment detoxifies the skin, precisely targeting the urban environment and lifestyle: pollution, smoke, digital light and stress, which all lead to skin premature aging. The deep cleansing facial will leave your pores refined and clear. Based on personal preferences may contain extraction techniques.
Made-to-Measure Facial 60 minutes
The tailor made treatment has been designed to address your individual skin needs through individually blended plant active serums, masks and intensive aromatic complexes. The ultimate bespoke treatment just for you, to be chosen according to your expectations: Anti-Aging, Moisturizing-Soothing, Detoxifying or Illuminating. This skin enhancing measure ensures effective and visible results.