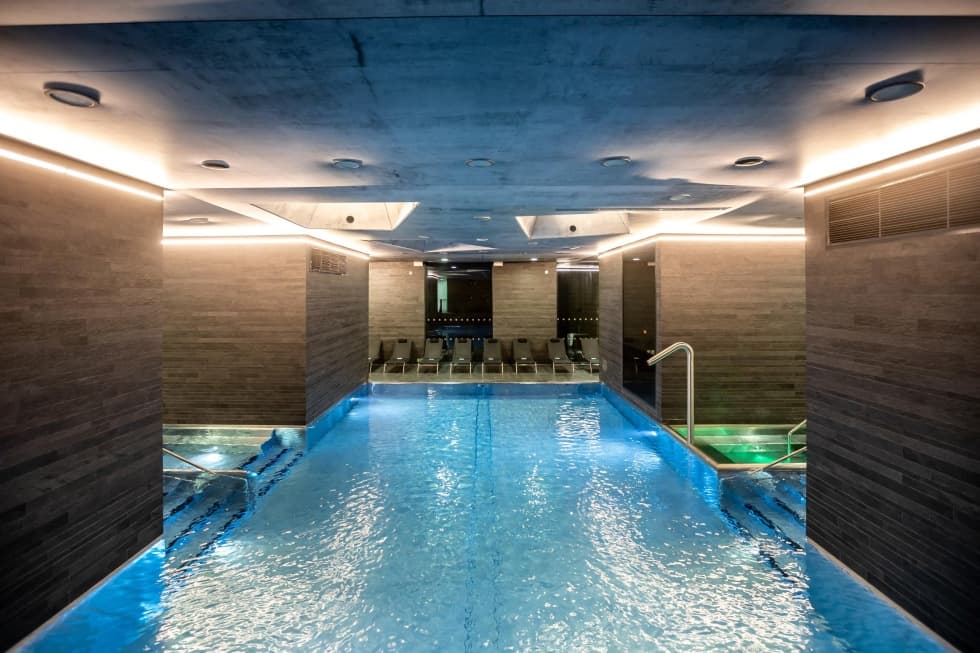 Space for rebirth
There is a large swimming pool, whirlpools, saunas and other wellness facilities, on two floors covering more than 1300m 2. For active relaxation, there is a state-of-the-art fitness center.
Spa Facilities
Relaxing pool (15 × 7 m) with air massage beds
Meditation pool with underwater music
Massage pool for feet relaxation
Relaxing pier with natural light
Finnish sauna
Herbal steam
Steam bath
Ice Fountain
Rest room
Fitness center equipment
Traditional fitness machines
Cardio zone with running and cycling simulators
Kettle bells
Gymballs, sandbags, expanders
Plyometric boxes and more
Opening hours
Reception: 9.00 – 21.00
Swimming pool: 8.00 – 21.00
Sauna and Steam room: 9.00 – 21.00
Fitness Center: ​​​​​7.00 – 21.00
Procedures: 9.00 – 21.00
For children under the age of 12, access to the spa is only permitted until 18.00.
Access to the sauna section is permitted for persons over 16 years of age.