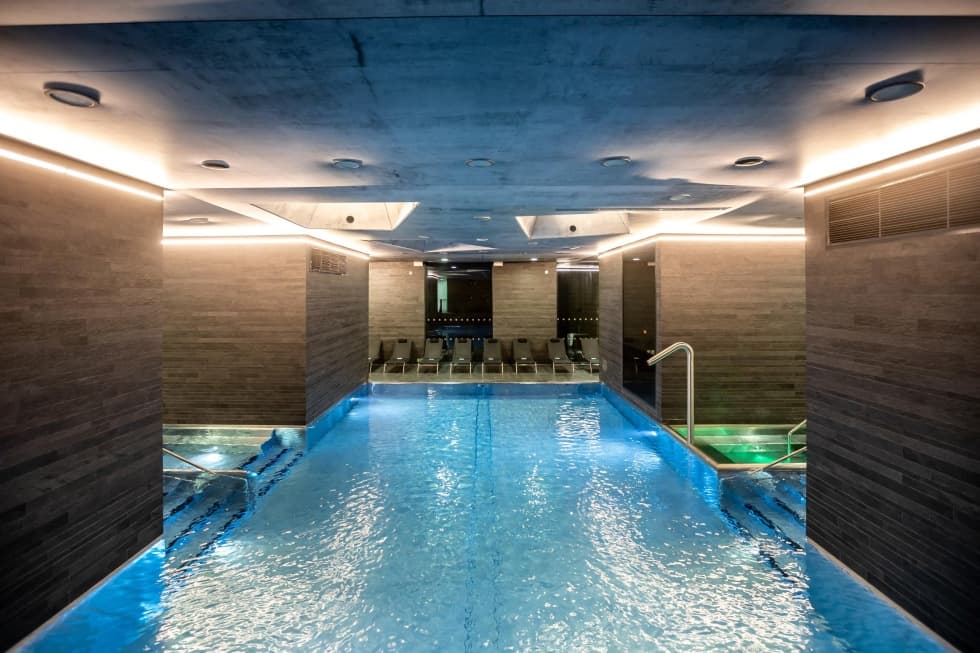 Current measures COVID-19
Based on the order of the Government of the Czech Republic, the service of the spa was temporarily restricted from 9 October. The swimming pool, saunas and fitness center are unfortunately closed.
You can still treat yourself to Ayurvedic massages.


Space for rebirth
There is a large swimming pool, whirlpools, saunas and other wellness facilities, on two floors covering more than 1300m 2. For active relaxation, there is a state-of-the-art fitness center, comprehensive training and nordic walking, under the supervision of an instructor and a physiotherapist.