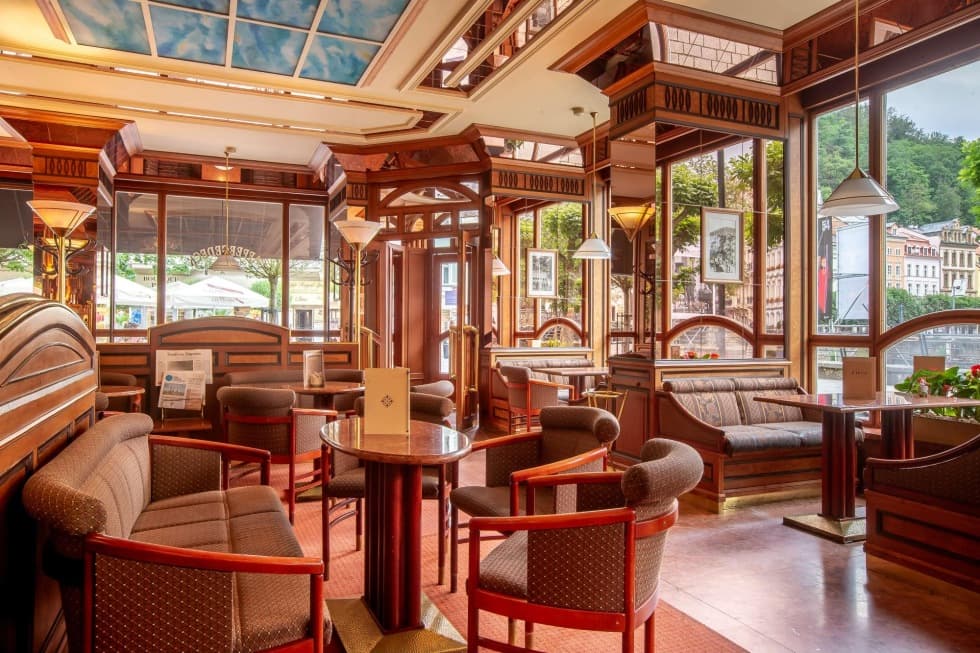 Current measures COVID-19
Based on an order from the Czech government, Café Pupp is closed from 14 October until further notice.
A Café with the Magic
of the Monarchy
Café Pupp guards the tradition of Johan Georg, the founder of the Pupp dynasty who was a respected confectioner from Karlovy Vary. According to his recipe, we still prepare our delicious Pupp cake in the café and the recipe also contains the traditional Carlsbad herbal liqueur Becherovka.
The café is a traditional stop for excursionists on the colonnade and for hotel guests. Lovers of traditional Czech desserts and those who need to satisfy their hunger with something small can enjoy it here. The menu includes soup according to the daily menu, traditional sandwiches and stuffed pretzels.
Opening hours
daily 9:00 - 19:00