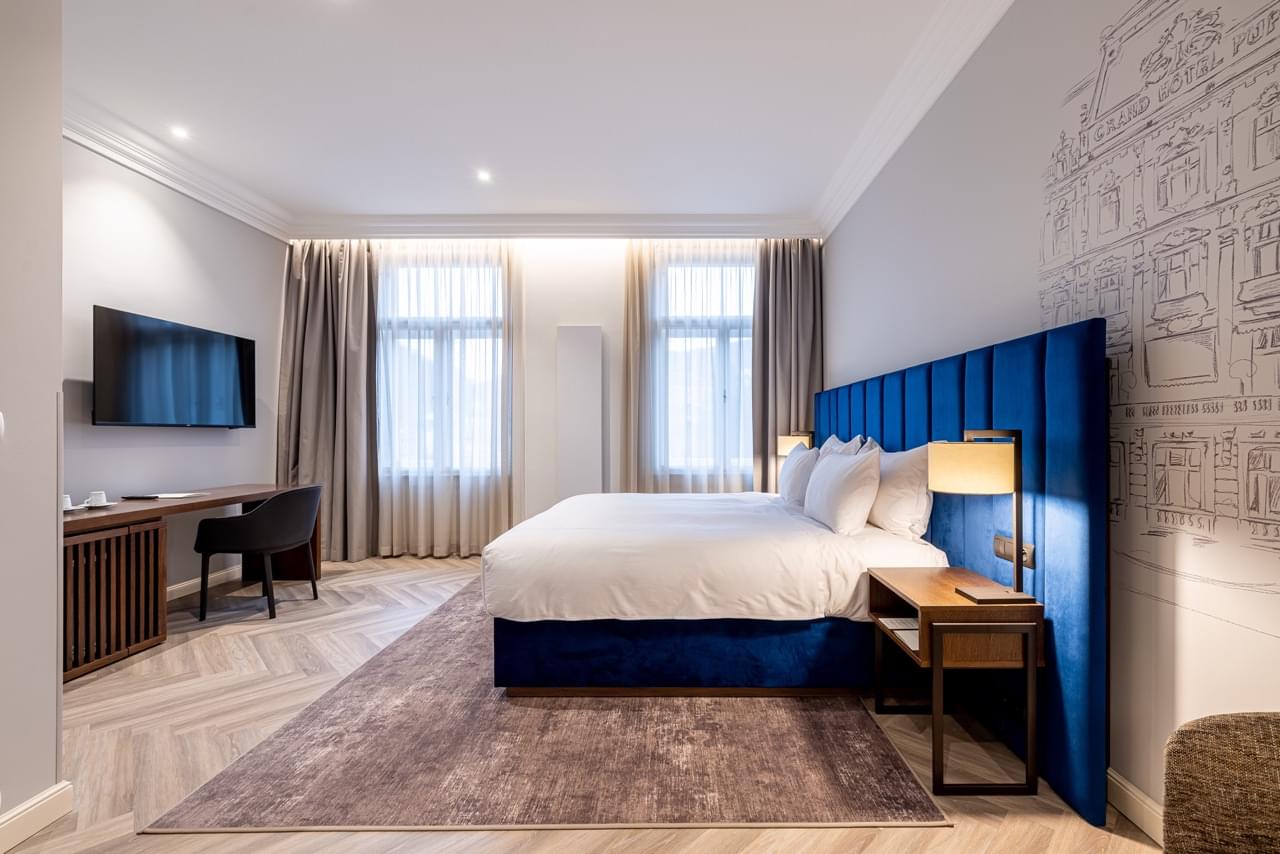 Modern Room
Neo-Baroque style combined with modern simplicity brings airiness and elegance to the space. An iconic feature in the room is a drawing showing the hotel's 19th-century appearance. A kingsize bed with the finest bedding, suitable for allergy sufferers, will provide you with comfort. Television with connection to Netflix and other streaming services. Nespresso coffee and tea service will complement the relaxation options in the room.
Information
Additional information:
This category offers rooms with a view of both the Imperial Spa and the peaceful forest behind the Grandhotel Pupp.
Bath or Shower
Additional information
Check-in at 14:00 Departure before 11:00.
There is a large attended car park right next to the hotel.
Adapted to handicaped guests.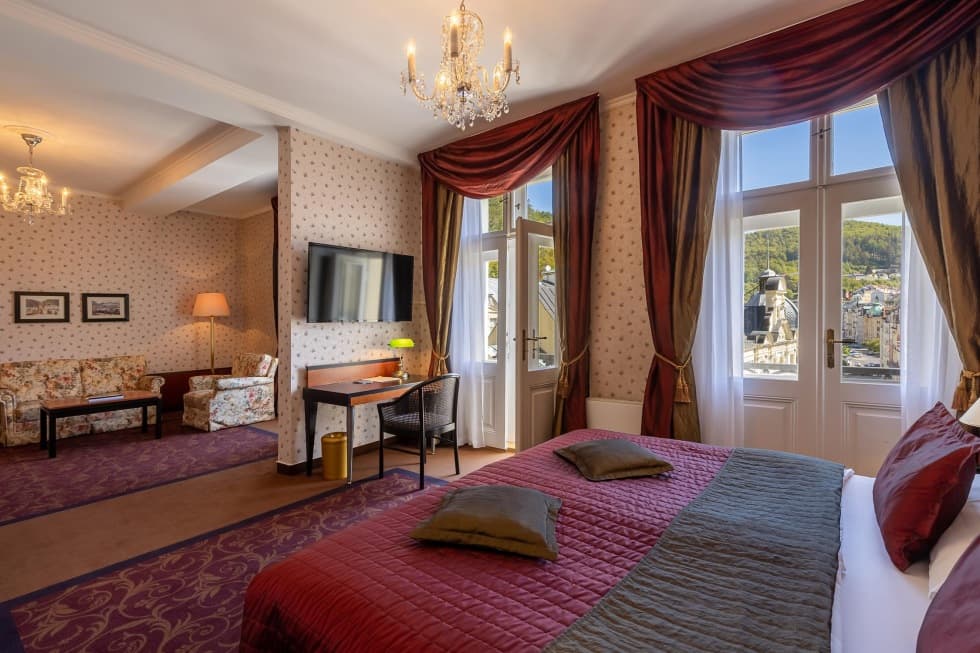 These rooms are popular with guests looking for the traditional elegance of grand hotels. All are decorated elegant beige or with distinctive floral motifs on fabrics or wallpapers, the colors of which vary.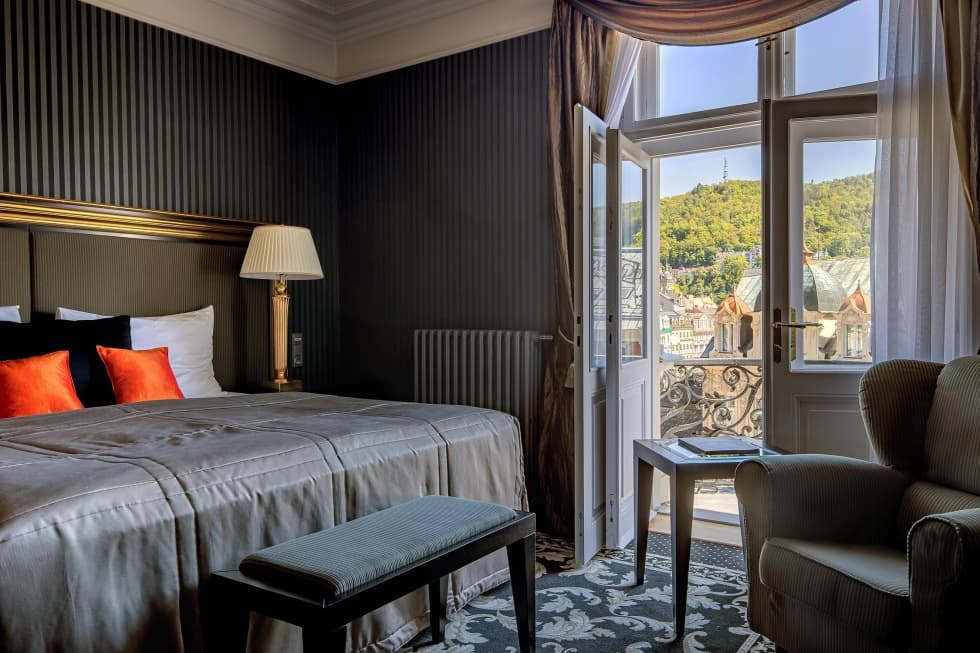 These rooms with views facing the Teplá river, air conditioning, opulent gold decor and wallpapers are desired by guests who prefer maximum comfort.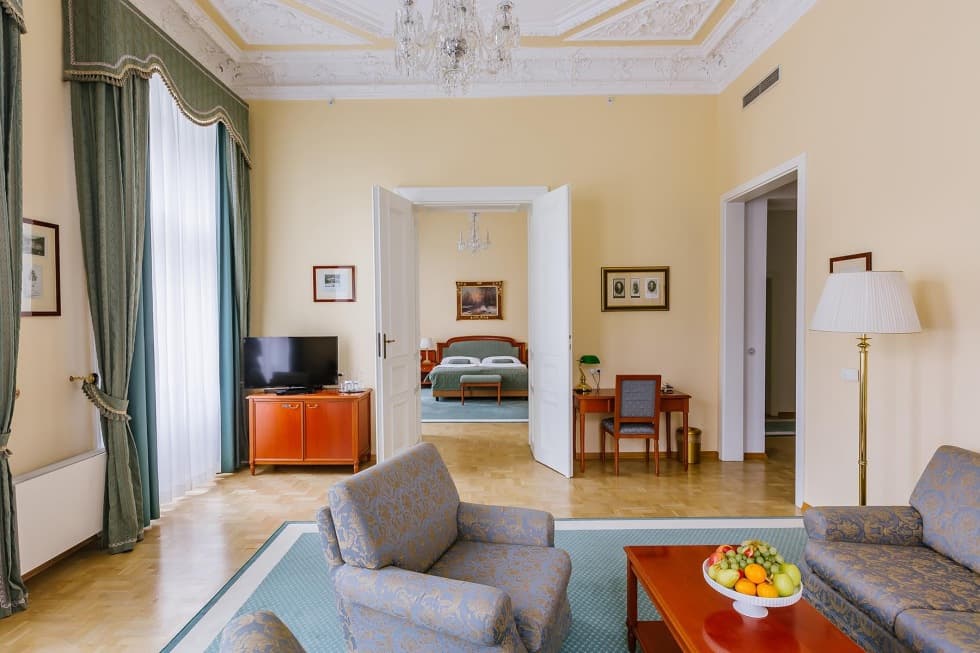 The spacious air-conditioned suite with a view facing the Teplá river, are wanted by guests who come for the traditional elegance of the Grandhotel Pupp. The bedroom and living room with parquet flooring are separated by a door and the bathroom is equipped with a bathtub.