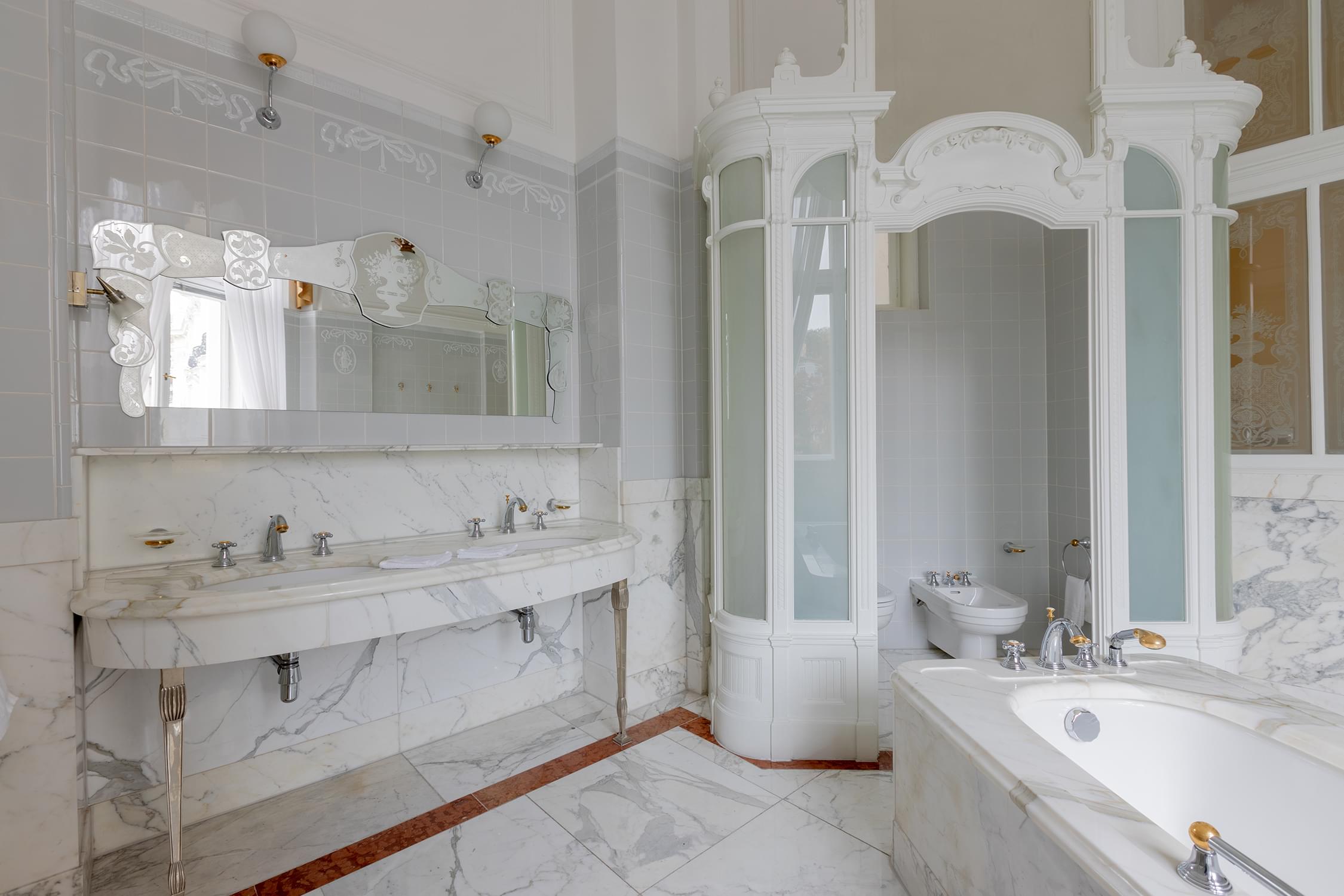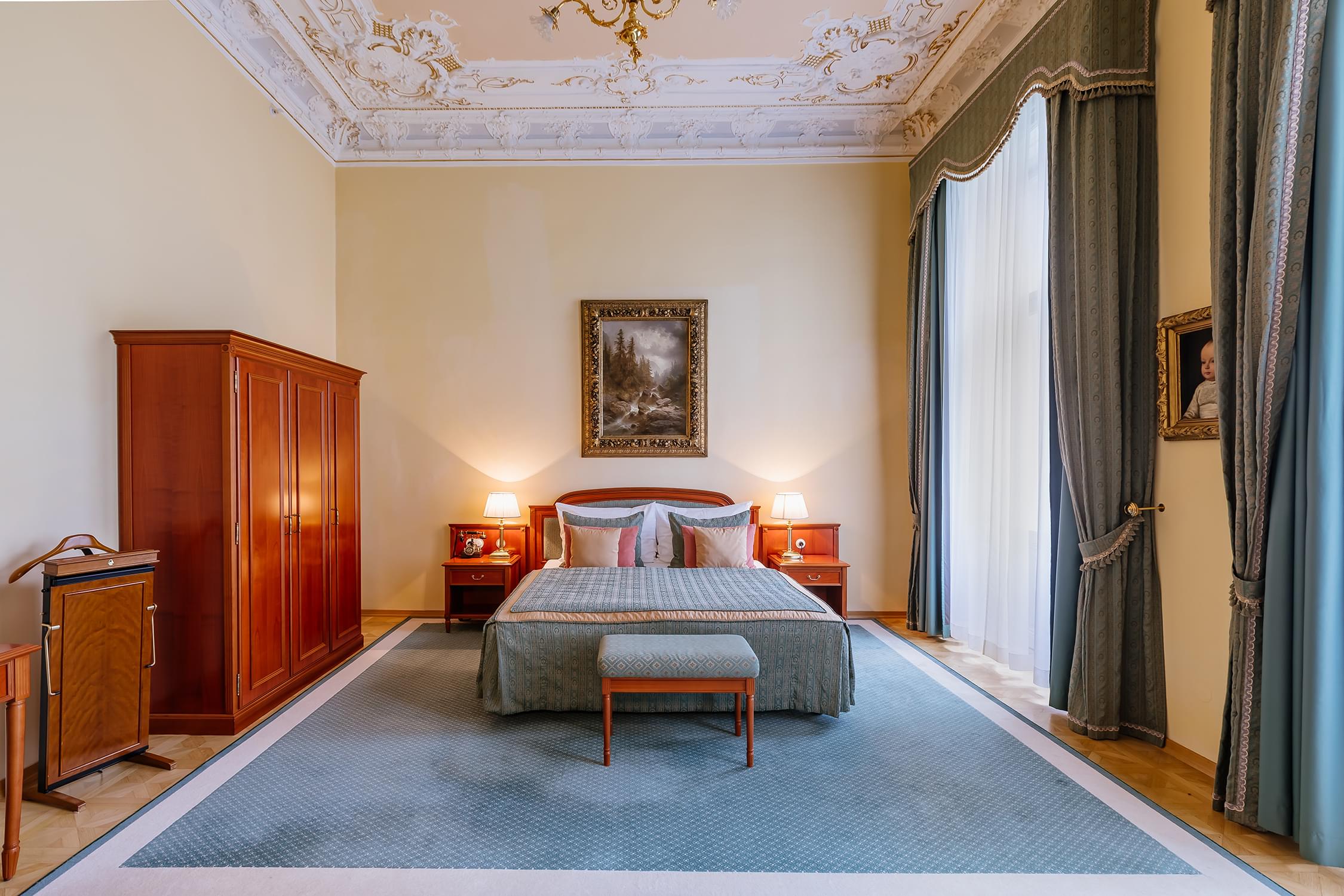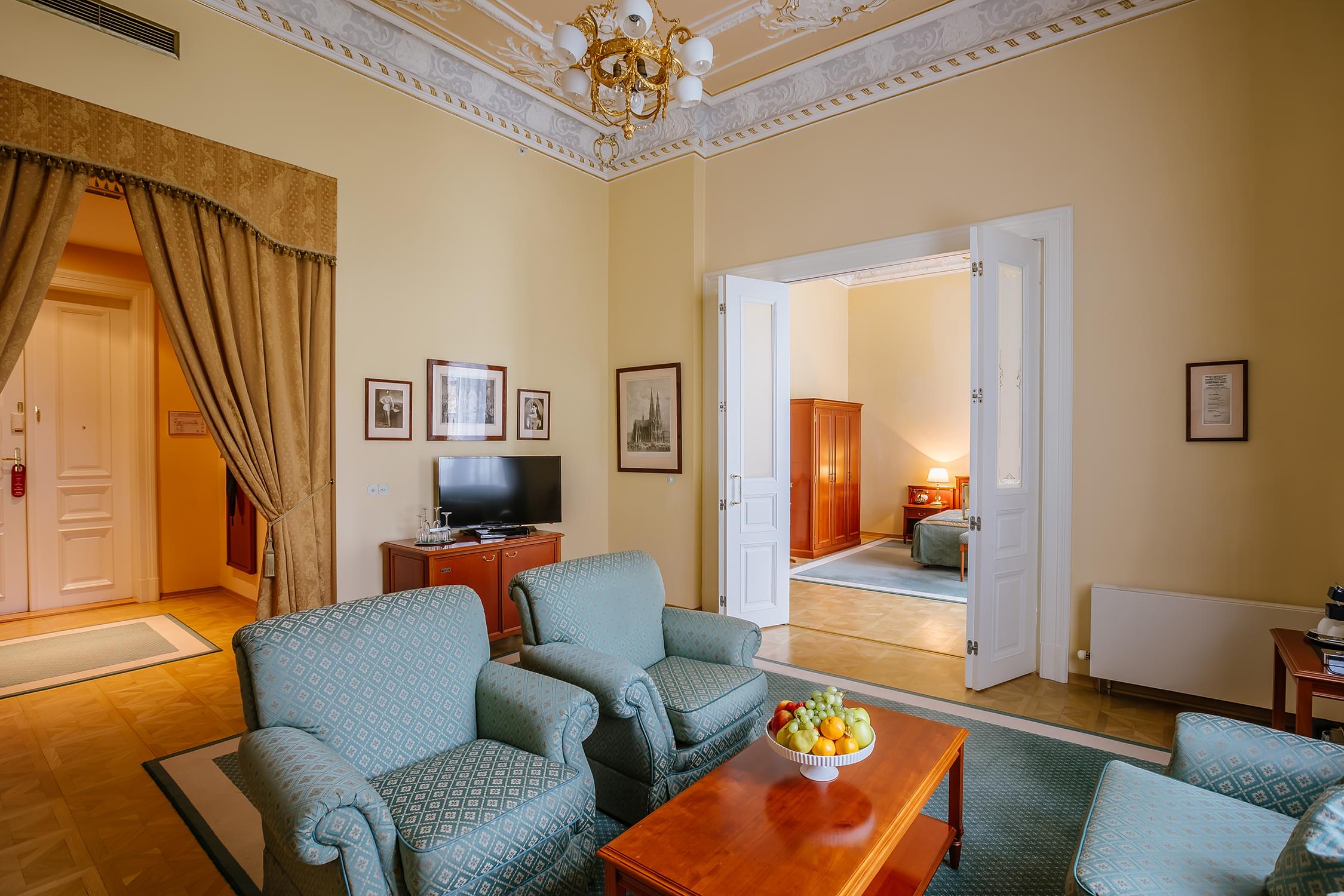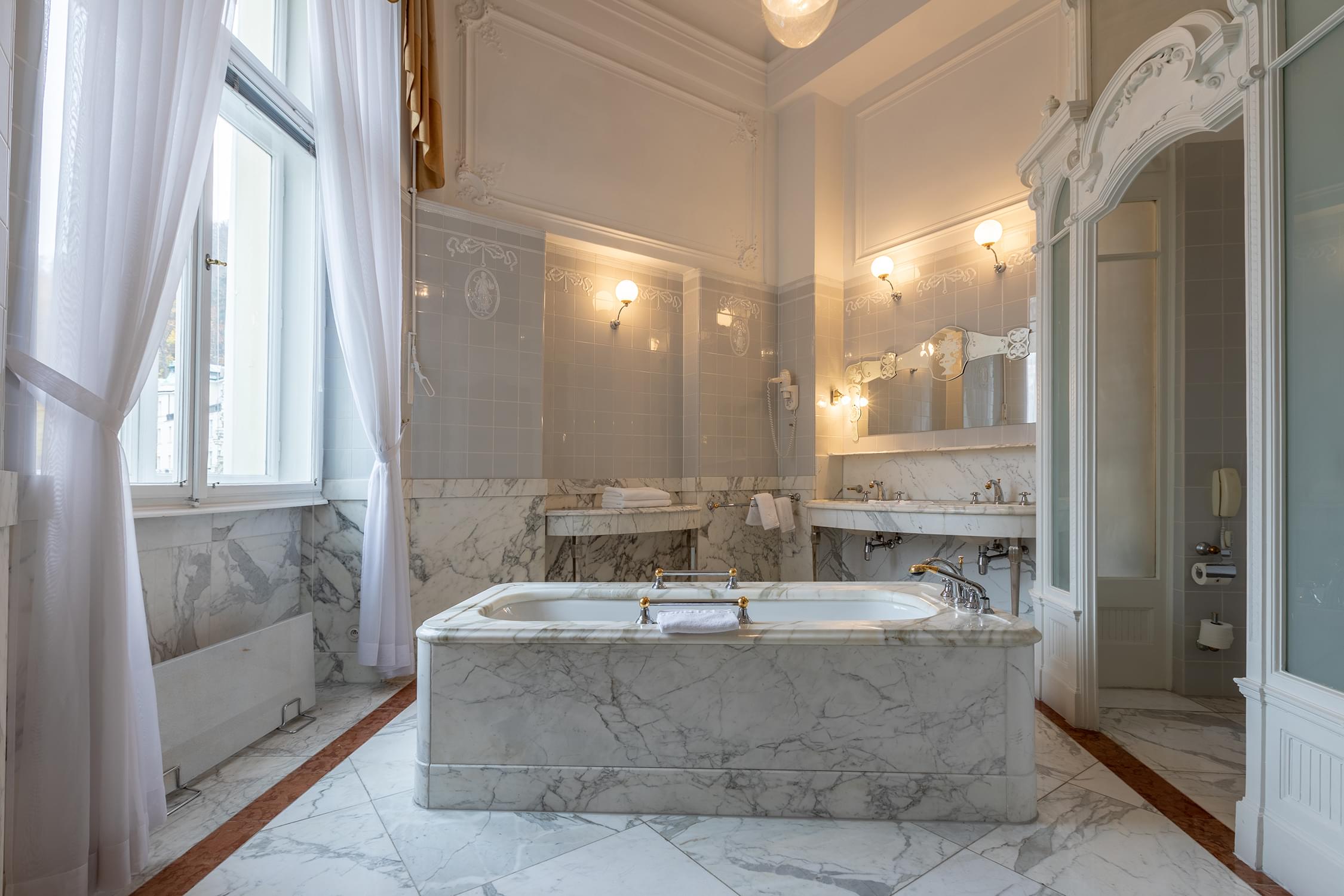 Imperial Suite
This amazing suite with a marble bathroom, was built more than 100 years ago for Emperor Franz Joseph I. The interior of the suite, decorated with gilded stucco, historic oil paintings and Moser glass, is illuminated throughout the day by large French windows overlooking the Teplá river and the Imperial Baths.
Information
Additional information:
This suite is not wheelchair accessible.
Air conditioner
Bath and shower
Bidet
Moser glassware
Sofa
Two TVs in the room
View
Additional information
Check-in at 14:00 Departure before 11:00.
There is a large attended car park right next to the hotel.
Adapted to handicaped guests.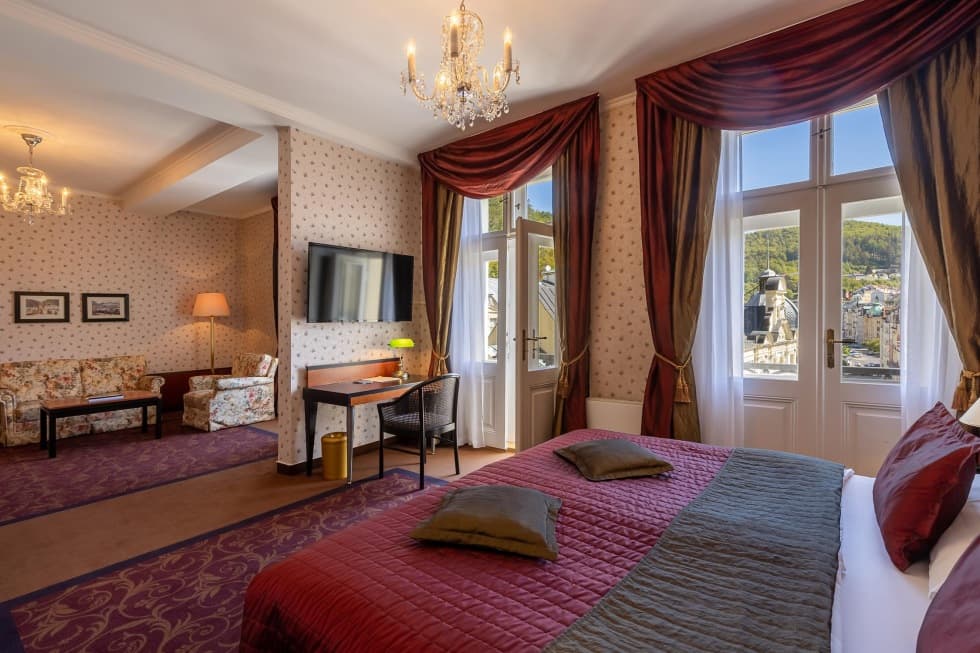 These rooms are popular with guests looking for the traditional elegance of grand hotels. All are decorated elegant beige or with distinctive floral motifs on fabrics or wallpapers, the colors of which vary.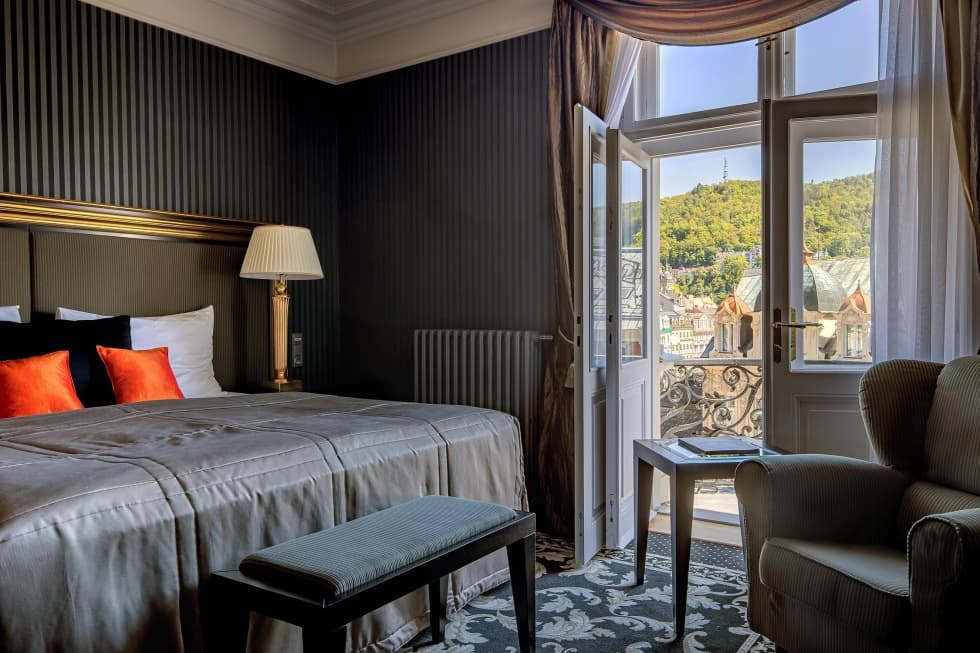 These rooms with views facing the Teplá river, air conditioning, opulent gold decor and wallpapers are desired by guests who prefer maximum comfort.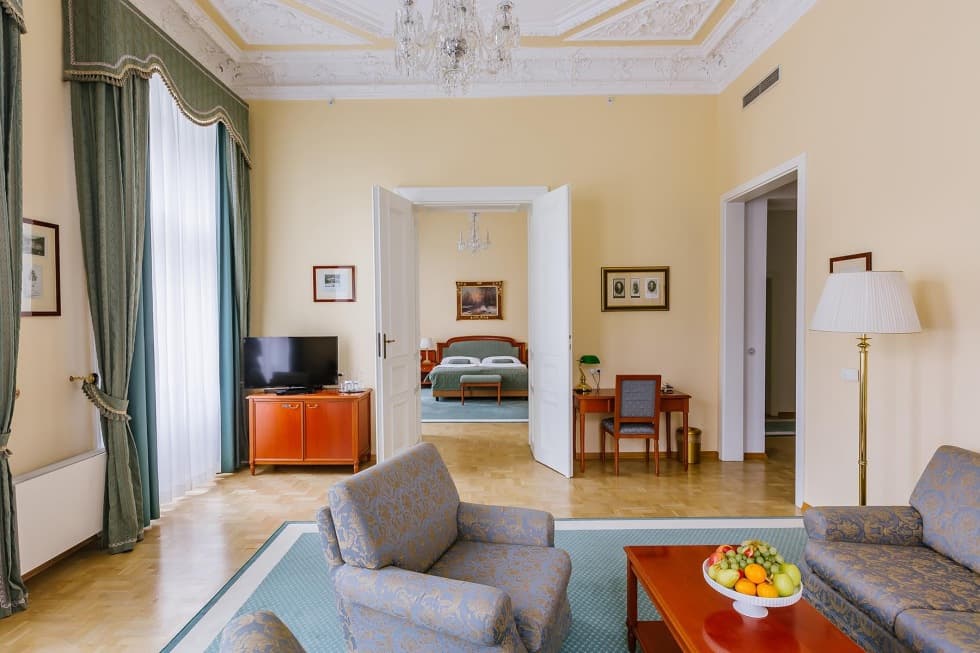 The spacious air-conditioned suite with a view facing the Teplá river, are wanted by guests who come for the traditional elegance of the Grandhotel Pupp. The bedroom and living room with parquet flooring are separated by a door and the bathroom is equipped with a bathtub.