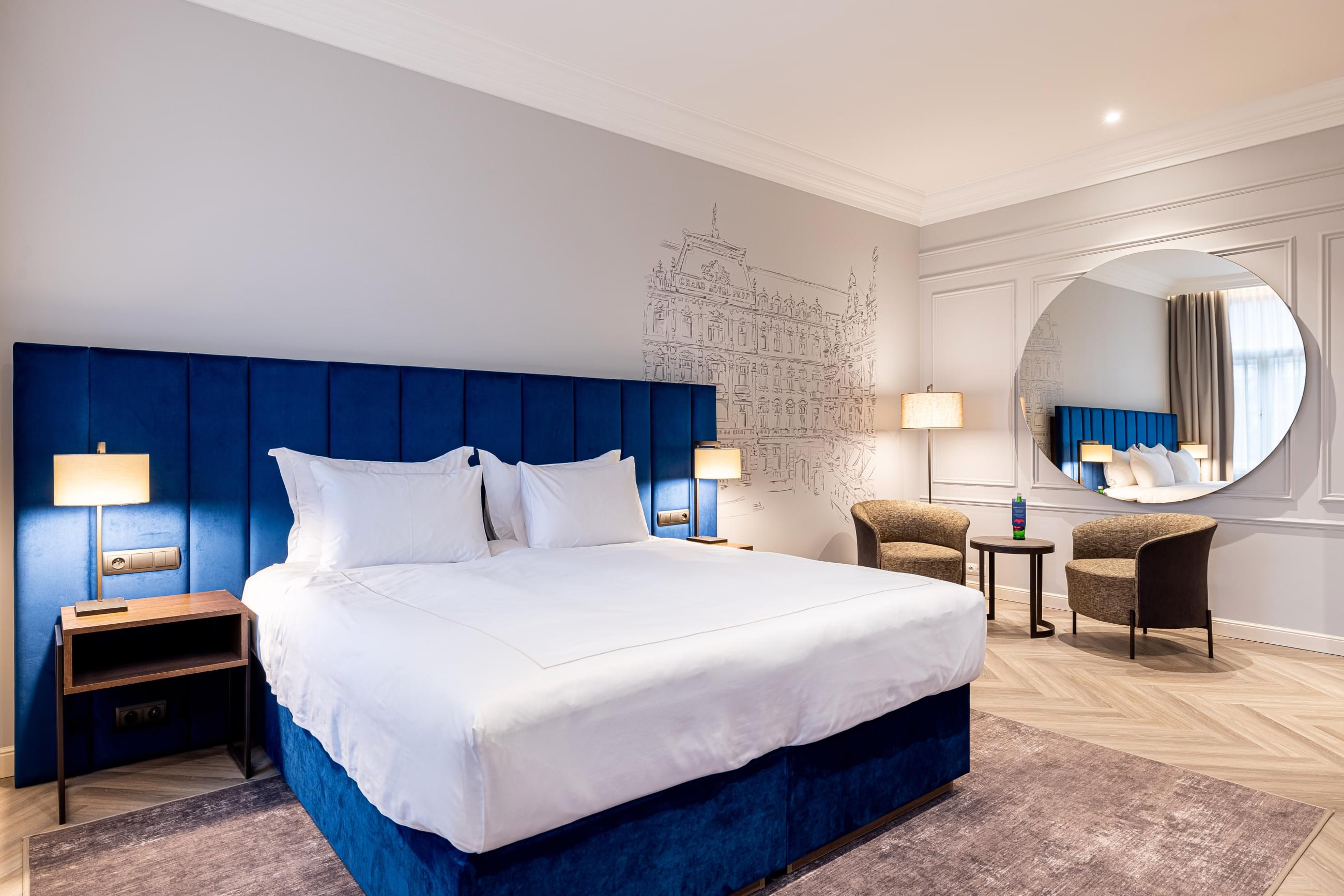 Modern Studio
Studios offer more space but the same experience as the Pupp Modern Room. The neo-baroque style combined with modern simplicity brings airiness and elegance to the space. An iconic feature in the room is a drawing showing the hotel's 19th century appearance. A kingsize bed with the finest bedding, suitable for those with allergies, provides comfort. Television with access to Netflix and other streaming services. Nespresso coffee and tea service will complement the relaxation in the room.
Information
Bed type:
Double nebo twin
Additional information:
Tato kategorie nenabízí pokoje s bezbariérovou úpravou.
Bath or Shower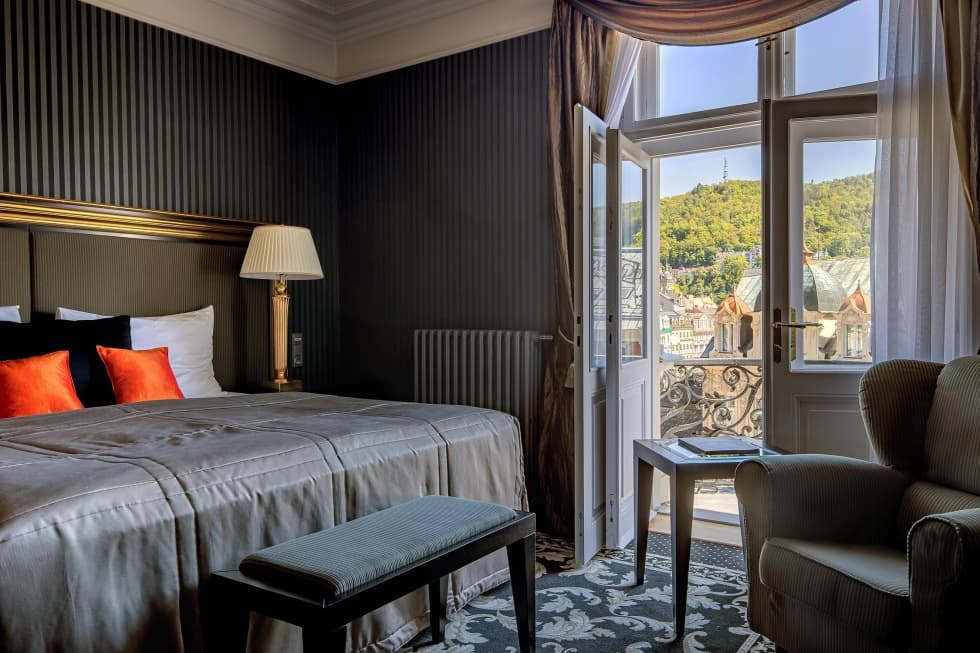 These rooms with views facing the Teplá river, air conditioning, opulent gold decor and wallpapers are desired by guests who prefer maximum comfort.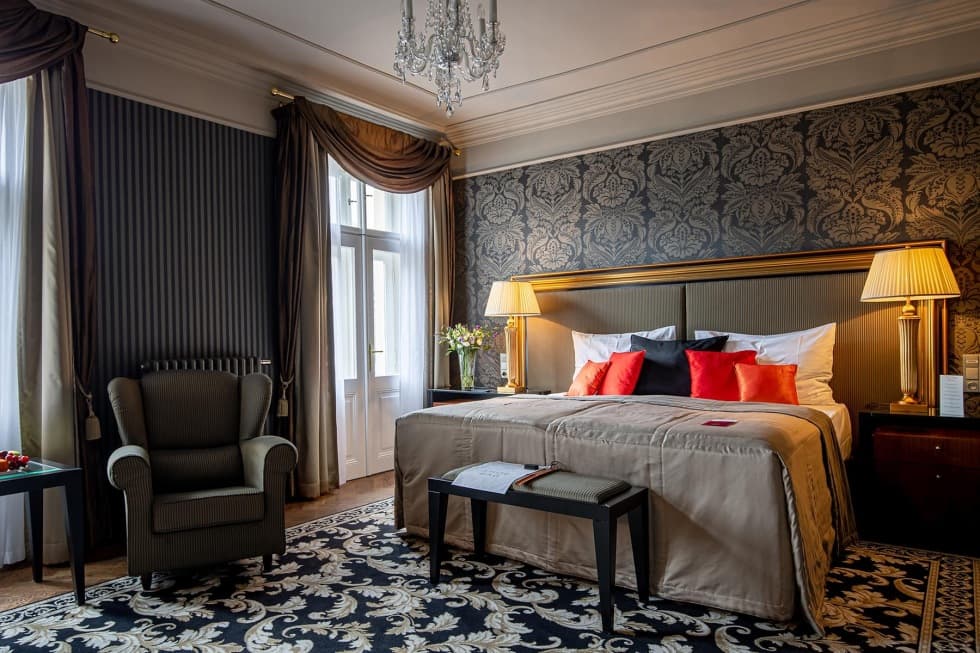 This spacious air-conditioned suite with opulent gold decors, wallpaper and views facing the Teplá river. Equipped with a large TV, sofa and a door separating the bedroom from the living room, they are popular during family stays. The bathroom also has a bathtub.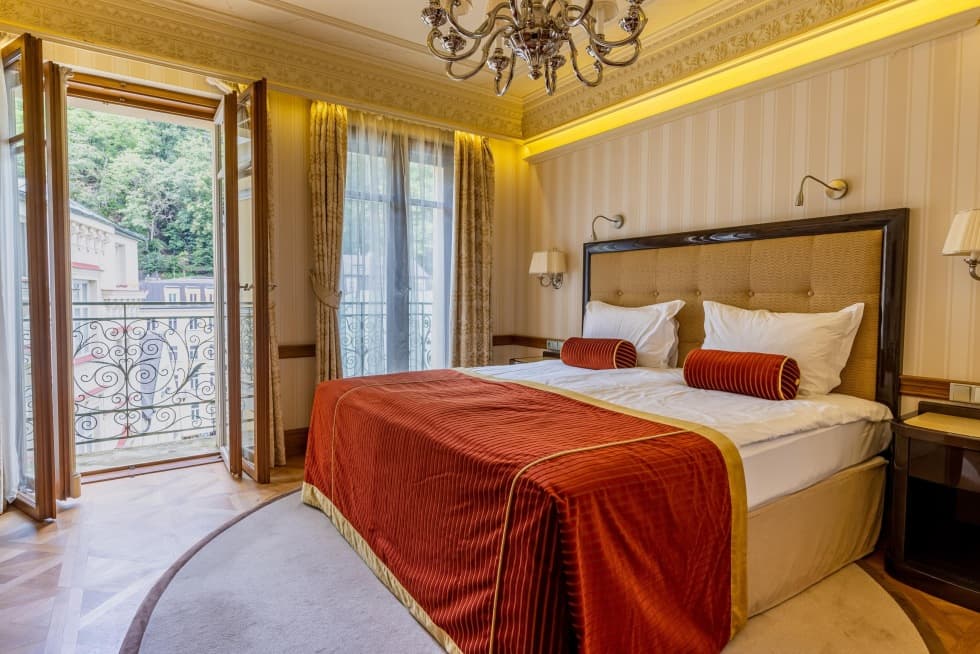 Rooms with a charming atmosphere sought after by guests who prefer maximum comfort. All offer views of the peaceful inner courtyard and feature a generous bathroom, television and a pleasant writing area.