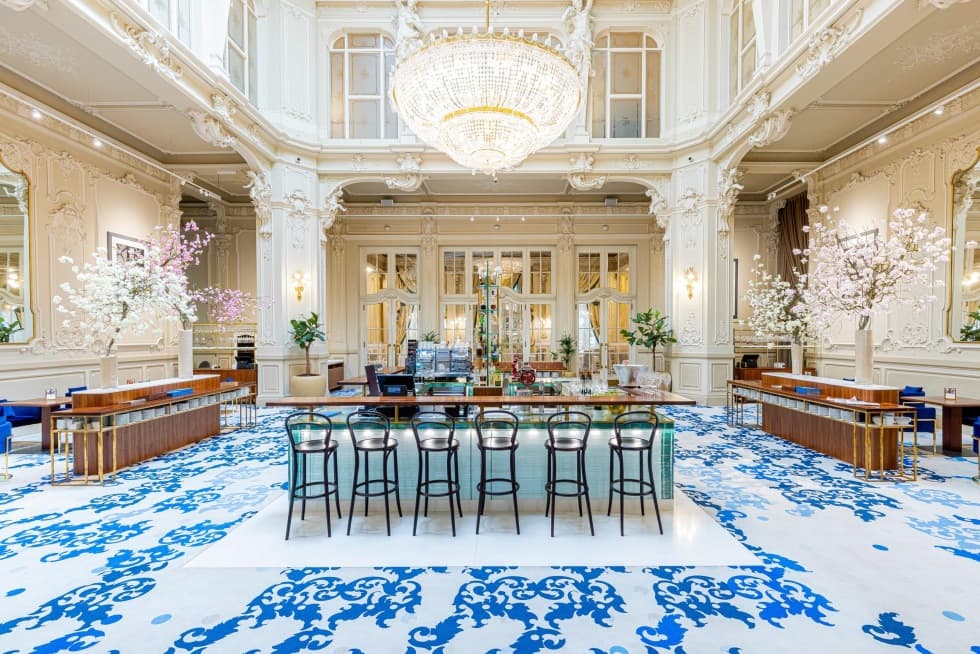 A Restaurant as a Work of Art
Malá Dvorana is a traditional place to serve breakfast and now also a lobby bar and a design restaurant open all day. The central elements of the neo-baroque space are a monumental crystal chandelier from the end of the 19th century and a modern glass bar decorated with slices of pure gold. The menu of Malá Dvorana is identical to the room service offer.
Opening hours
daily 12.00 – 23.30
The reservation department of the Grandhotel will be happy to arrange your reservation.
Dress code: SMART CASUAL